Hi, I'm Eva and I want to inspire you for your own travels. I am always looking for new places – countries, regions and hotels – to explore and am always grateful for recommendations. That is why I also want to share my experiences with you.
I live with my husband Felix near Erlangen in Bavaria, Germany and from here I love to explore the Alps (in summer and winter)and when I have more time also the world. Just to make sure we share the same mindset, I want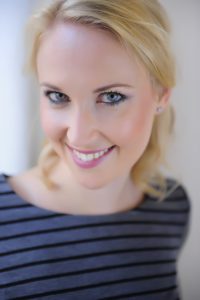 to tell you a little about myself and the way I travel. I love travel planning but not in a very detailed fashion. As soon as we have decided where to go I browse blogs and ask friends for recommendations. I use this information to sketch a tour that fits our interests. This tour will have absolute musts and things that are nice to do if it works out. That means I don't necessarily stick to my plan. Actually, I am always very flexible when I think about it …
Our travel style is rather relaxed. I hate days that are absolutely packed and where every minute of the day is perfectly planned. That just doesn't sound like a good holiday for me. There always has be time and space for spontaneous things or for doing nothing at all. In general, I would always choose an cosy Airbnb or stylish boutique hotel over some big, fancy or boring hotel, food over a museum and walking over driving. So, if you also love being active on your travels, love staying at special places, and can't say no to good food and drinks (especially wine :-)), I think we might connect here 😉
I have two ways of travelling: business and leisure. On this blog I want to show you the best of both worlds. For my job I travel a lot in Austria, Switzerland and South Tyrol. I'm a brand consultant and develop brand strategies together with my costumers in the tourism and hospitality industry. This way I get to see some really nice places, have insider tips from the locals and can't really stay at a hotel as a "normal" guest. I always tend to look at things from a brand perspective 😉
With this blog I want to show you why it is worth travelling to all these lovely places and hope that my recommendations inspire your own travels.
"Travel is the only thing you buy that makes you richer" — Author Unknown